202: Business Development
Introduction to WordPress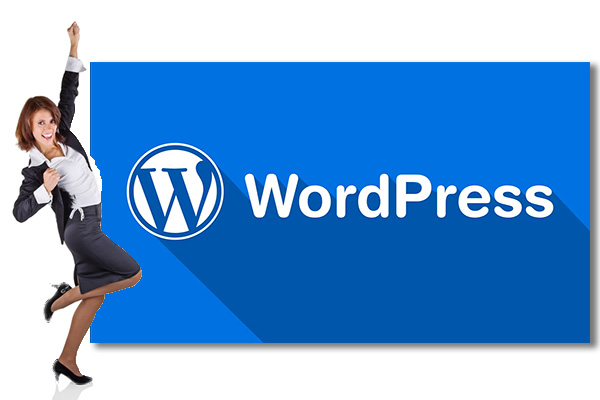 An Introduction to WordPress
WordPress is a versatile and popular content management system (CMS) that can be a valuable tool for factoring brokers looking to establish a professional online presence. It's an excellent platform for creating and managing your website, and it offers many features and benefits that can help you succeed in the factoring industry. In this introduction to WordPress for factoring brokers, we'll explore what WordPress is and how you can leverage its capabilities for your business at the International Association of Commercial Finance Brokers (IACFB).
Introduction to WordPress
WordPress is a widely-used open-source CMS that powers millions of websites around the world. It is known for its flexibility, user-friendliness, and a vast ecosystem of themes and plugins that extend its functionality. Here's why it's a great choice for factoring brokers:
Ease of Use: WordPress is designed to be user-friendly, making it accessible to those without extensive technical knowledge. You can easily create, edit, and manage your website's content with minimal effort.

Customization: WordPress offers a wide range of themes and templates that allow you to create a professional and visually appealing website. You can also customize the design to align with your brand.

Plugins: The WordPress plugin repository has thousands of free and premium plugins that can enhance your website's functionality. For factoring brokers, this could include contact forms, lead generation tools, SEO optimization, and more.

SEO-Friendly: WordPress is inherently SEO-friendly, with clean code and plugins like Yoast SEO (as mentioned in a previous response) that help you optimize your website for search engines.

Blogging Capabilities: WordPress originated as a blogging platform, so it's excellent for content creation and publishing. Regularly publishing informative articles related to factoring can help establish you as an industry expert and improve your website's visibility.

Responsive Design: Most WordPress themes are designed to be responsive, ensuring that your website looks great and functions well on both desktop and mobile devices.
How WordPress Can Benefit Factoring Brokers at IACFB:


Professional Website: Using WordPress, you can create a professional website that reflects your brand and expertise as a factoring broker. You can choose a theme that suits your style and customize it to meet your specific needs.

Content Creation: WordPress's built-in blogging capabilities allow you to regularly publish informative articles and resources related to factoring. This not only educates your audience but also improves your website's SEO, attracting more potential clients.

Lead Generation: You can integrate lead generation forms on your WordPress site to capture inquiries and contact information from potential clients. There are various lead generation plugins available to streamline this process.

SEO Optimization: WordPress makes it easier to optimize your website for search engines with plugins like Yoast SEO, as mentioned earlier. This can improve your site's visibility and attract more organic traffic.

Integration: You can integrate your WordPress site with other tools and services, such as email marketing platforms, CRM systems, and social media, to streamline your marketing efforts.

Scalability: As your business grows, WordPress can scale with you. You can add more pages, features, and functionalities to your website as needed.
WordPress is a powerful platform that can be a valuable asset for factoring brokers at the International Association of Commercial Finance Brokers (IACFB). It offers the tools and flexibility needed to create a professional online presence, generate leads, and establish your expertise in the factoring industry. Whether you're new to WordPress or have experience with it, leveraging this CMS can help you achieve your business goals and build a successful online presence.