202: Business Development
Intro to the WordPress Dashboard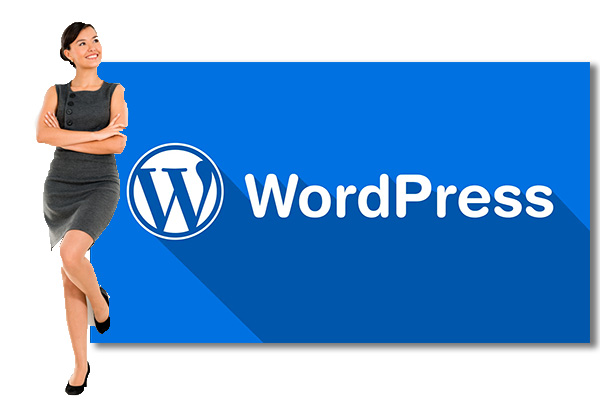 Introduction to the WordPress Dashboard
The WordPress Dashboard is the central control panel of your WordPress website. It's the first screen you see after logging in as an administrator, and it provides you with an overview of your website's activities and essential tools for managing and customizing your site. This introduction to the WordPress Dashboard will familiarize you with its key features and functions.
Introduction to the WordPress Dashboard
To access the WordPress Dashboard:
Login: Open a web browser and enter the login URL for your WordPress site, typically "yourdomain.com/wp-admin" or "yourdomain.com/wp-login.php."

Enter Your Credentials: You'll be prompted to enter your username and password, which you should have set up during the WordPress installation.

Dashboard: After successful login, you will be taken to the WordPress Dashboard.
Key Features and Functions of the WordPress Dashboard:
Welcome Panel: The Welcome panel often appears at the top of the Dashboard and typically contains links to helpful resources and getting started information. It may also include news about WordPress updates.

At a Glance: This section provides an overview of your site's current status, including the number of published posts and pages, the theme you're using, and the number of comments.

Activity: The Activity section displays the latest comments on your site, as well as recently published posts and other site activities.

Quick Draft: You can quickly draft a new post from this section, allowing you to start writing content without navigating to the full post editor.

WordPress News: This section shows the latest news from the official WordPress blog, which can include important updates and information about the WordPress community.

Customize Your Site: If you want to customize your site's appearance, you can access the Theme Customizer from this section.

Jetpack (or other plugins): If you have the Jetpack plugin (or other plugins) installed, you might see additional sections in the Dashboard that are specific to those plugins. These sections provide information and tools related to the plugin's functionality.
Navigational Menus:
On the left-hand side of the Dashboard, you'll find a vertical navigation menu. This menu provides access to various areas of your WordPress site, including:
Posts: Manage your blog posts and create new ones.

Media: Upload and manage images, videos, and other media files.

Pages: Manage your website's pages, such as the About Us, Contact, and Services pages.

Comments: Moderate and respond to comments left on your site.

Appearance: Customize the theme, access the Theme Customizer, and manage widgets and menus.

Plugins: Install, activate, and manage plugins that extend your site's functionality.

Users: Manage user accounts, roles, and profiles.

Tools: Access various tools and settings, such as importing or exporting content.

Settings: Configure general site settings, including site title, tagline, and permalinks.
Customization and Widgets:
The Appearance menu contains options for customizing your site's look and feel. You can select and change themes, add widgets to your site's sidebars, and access the Theme Customizer for real-time theme adjustments.
User Management:
The Users menu allows you to add, edit, or delete user accounts and assign roles (such as administrator, editor, author, etc.) to control who can access and modify different parts of your site.
Settings:
The Settings menu contains various site configuration options, including those related to general settings, writing, reading, discussion (comments), media, and permalinks. These settings allow you to customize your site's behavior and structure.
The WordPress Dashboard serves as your command center for managing and customizing your website. It provides quick access to essential tools and information to help you create and maintain your WordPress site efficiently. Whether you're publishing content, managing users, or configuring site settings, the Dashboard is where you'll perform these tasks with ease.