2023 Pricing: Commercial Consultant Program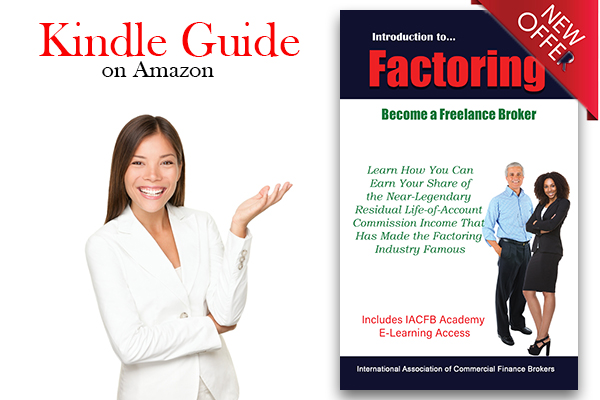 Choose Your Career & Training Program at the Academy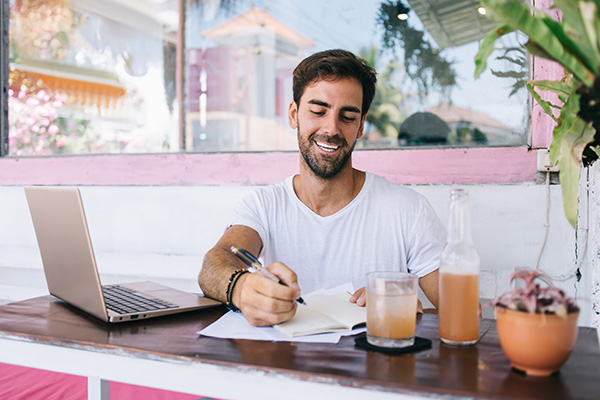 IACFB Member
(Includes Guide)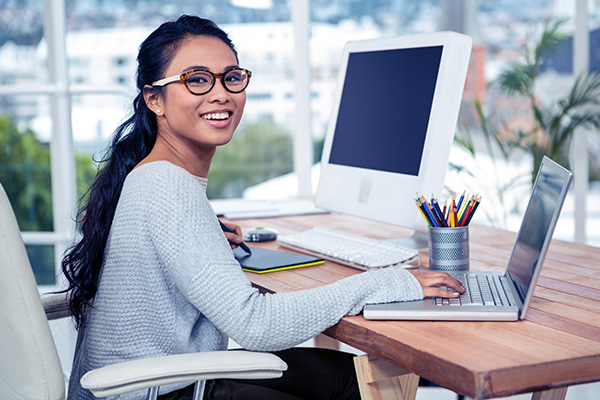 Sponsored Agent
with Landing Page
Become an IACFB Subscriber
Join IACFB and begin your journey in factoring and business finance consulting.  With the publishing of our most recent Training Guide on Amazon, becoming an IACFB Member could not be easier or less expensive.  The new Kindle Guide is just $9.99.  And, once you've got the guide in hand, you will be able to become an annual member for just $19.95 per year please subscription with the Amazon Training Guide's Discount Coupon.
Annual IACFB Membership
Includes Online Boot Camp & Training Guide
IACFB Boot Camp at IACFB Magazine

Factoring 101 Training Guide

Discounts on Training Upgrades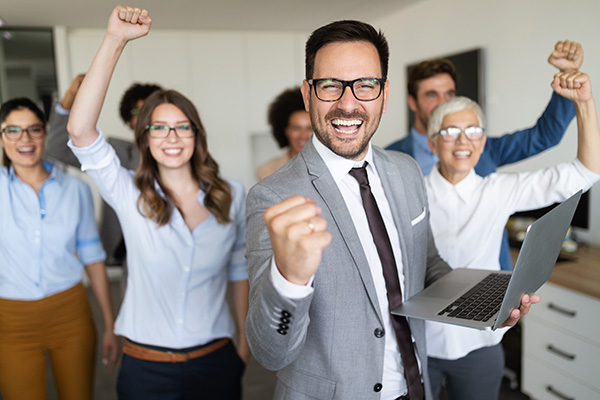 The Registered Guest Campus Access Program is the perfect option for all community professionals involved in the accounting profession.  This provides bookkeepers, tax preparers, CPA's, Quickbooks ProAdvisors , and more with all of the necessary training and skills to earn referral commissions in the industry.  The 30 Day access provides ample time to learn from all three areas of the Academy and also take our Certification Exam if requested.
Campus Registered Guest
Full 30 Day Campus IACFB Access
$
199
Monthly Subscription
Factoring 202 Marketing Support

Factoring 303 Continuing Ed.
Upgrade to Sponsored Agent
Join us and become part of our exciting and highly profitable industry as a Sponsored Agent.  This is how we highly recommend that you get your "foot in the door" and explore and/or develop your consulting capabilities.  Everyone that discovers our industry is attracted to our near-legendary residual income and opportunity.  The question is this.  Is this professional vocation the right fit for you?   The Sponsored Agent's Program will answer that question for under $100. 
IACFB Sponsored Agent Program
and Word Press Landing Page
Plus SA-Series WordPress Landing Page and Membership
$
99
Plus $9.95 Monthly Hosting
Comprehensive Training at IACFB Magazine

SA-Series WordPress Website

VIDEO Lead-Generating Sales Person

Discount Monthly Web Hosting
A Career Focus: Factoring 101
Join us and become part of our exciting industry.  Begin your training as an IACFB Sponsored Agent or launch a prestigious new career as a Freelance 101 Industry Factoring Broker. It all begins with our easy to access training classes and lessons available at IACFB's Magazine. 
Take the FREE training at the Campus Magazine
Purchase your Program…Sponsored Agent of Freelance Factoring 101 or Commercial Finance Consultant Consultant
Begin earning your share of our industry's residual, life-of-account commission income.
IACFB Freelance Factoring 101 Broker
Training Program
Plus FB-Series WordPress Website
$
299
Plus $14.95 Monthly Hosting
5-Star Rated Print Training

Factoring 101 and 202 E-Learning

Discount FB-Series Broker Website
Commercial Finance Consultant
Join us and become part of our exciting industry as a prestigious IACFB Partner. Work with IACFB's mentoring program using special training and your special, one-of-a- kind 11 plus page professional website. (see sample)
Comprehensive online e-learning training program
Full Academy access
Agency network training module
Factoring 101 Training Guide (print)
Free shipping (Continental U.S.)
IACFB Academy Commercial Finance
CFC (Partners Program)
Plus SS-Series WordPress Website
$
399
Plus $17.95 Monthly Hosting
Factoring 101, 202, 303 Broker Training

Discount SS-Series Broker Website