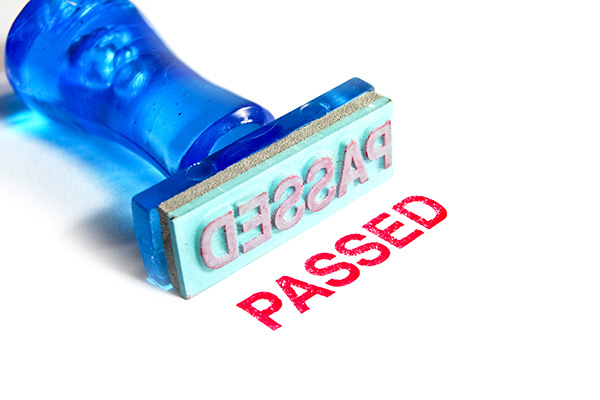 Congratulations: You Passed!
Congratulations in receiving a passing score on the Sponsored Agent certification exam.  You are now ready to begin earning your fair share of our industry's near-legendary commissions and fees. 
To assist you in getting started, your excellent exam score rewards you with a valuable  "Promo Coupon".  You will now be up and operational with your new site for $50 INCLUDEDING YOUR IACFB MEMBERSHIP. 
 Enter this code "SUCCESS" at check out at DataMax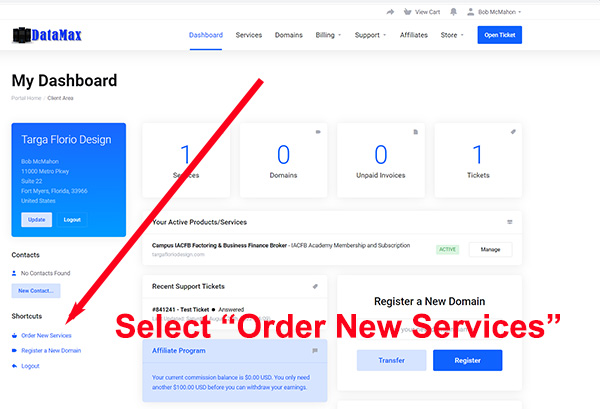 Set up your Sponsored Agent Website
Click the GREEN BUTTON above to visit DataMax
Login using your DataMax credentials, NOT your credentials here at the Campus
After login from your Dashboard, look to the left bottom and select "Order New Services"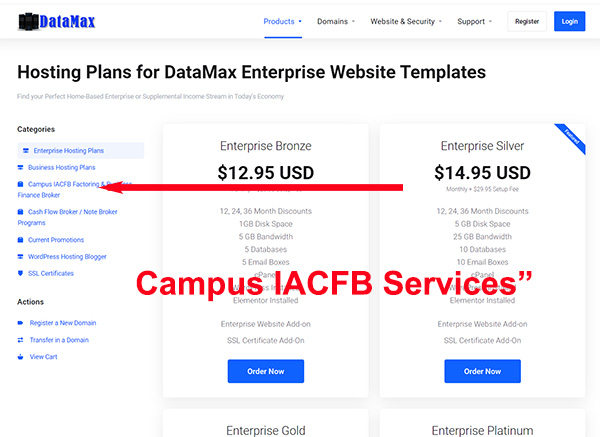 From the "Standard Services" (Enterprise Website Hosting), you will see other categories of hosting.
Select "Campus IACFB Factoring and Business Finance Broker"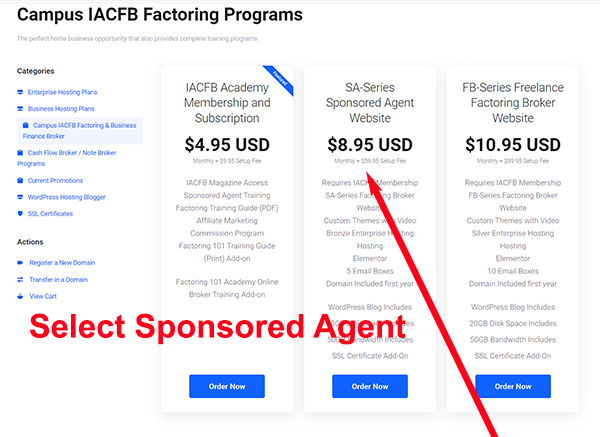 From the IACFB options select SA-Series Sponsored Agent Website
You will be able to use your Promo Code "SUCCESS" to discount your purchase.  
Currently your discount due to your excellent score on the proficiency exam will reflect a total price of $50.00 including your IACFB subscription.