Opportunities and Promotions
New Member Savings on Factoring Broker Training Programs at the IACFB Academy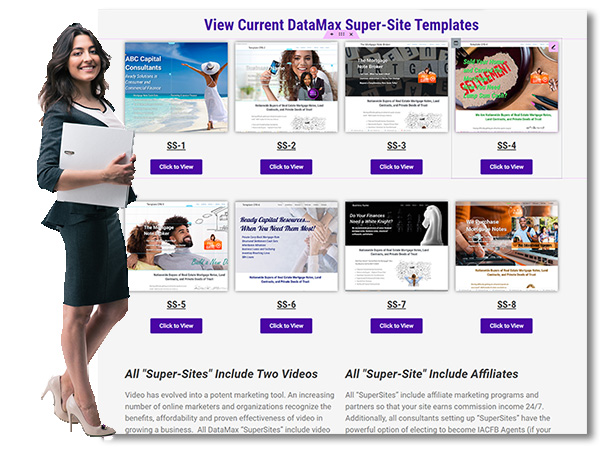 The International Association of Certified Factoring Brokers (IACFB) has taken a pioneering approach in promoting "SuperSites" as a novel and lucrative home-based business opportunity. These websites are meticulously designed around a digital business model, positioning themselves at the intersection of commission-based and affiliate income streams. The concept of SuperSites leverages the power of online platforms, making it an ideal venture for individuals seeking opportunities in today's challenging economic landscape.
SuperSites are not just ordinary websites; they are dynamic platforms crafted to harness the full potential of the digital realm. The operators of these SuperSites stand to benefit from dual revenue streams. First and foremost, they earn commissions through the promotion and facilitation of financial transactions, particularly in the realm of factoring. This commission-based income provides a reliable and scalable revenue stream for SuperSite operators.
Home Business-in-a-Box Concept
In addition to commission earnings, SuperSite operators tap into the vast world of affiliate marketing. These websites are strategically aligned with various affiliate programs, allowing operators to earn additional income by promoting products or services from partner companies. This diversified income approach adds resilience to the SuperSite business model, making it well-suited for individuals navigating the uncertainties of today's economic challenges.
The appeal of the SuperSite business lies in that it revolves around the "Business-in-a-Box" concept not only in its potential for financial success but also in its home-based nature. In a time where remote work and home-based businesses are gaining prominence, the SuperSite model aligns perfectly with the changing dynamics of the workforce. It offers entrepreneurs the flexibility to manage their business from the comfort of their homes, eliminating the need for traditional brick-and-mortar setups.
As a response to the evolving landscape of business and commerce, IACFB's promotion of SuperSites reflects a forward-thinking approach. By combining commission earnings with affiliate income in a digital business model, SuperSites offer a compelling and resilient home-based business opportunity, making it a beacon of hope for those seeking financial independence and success in today's challenging economy.