Merchant Cash and ACH Advance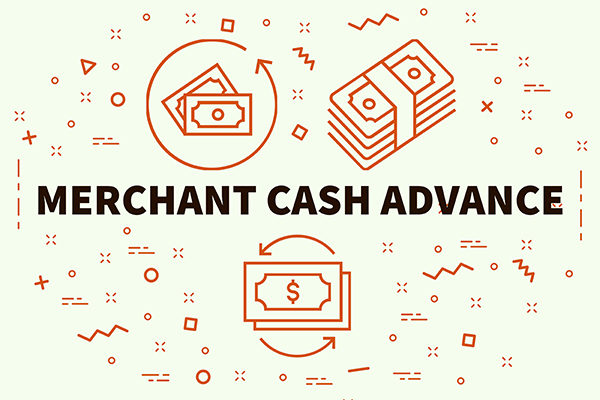 Merchant Cash & ACH Cash Advance
Originally structured as a lump sum payment (advance) made to a business in exchange for an agreed upon repayment based upon a percentage of future credit card and/or debit card sales, this financing product is now commonly used to describe a variety of small business financing options styled as loans and characterized by very short repayment terms (generally under 24 months).  Repayment of the merchant cash / ACH advance loan is structured as small regular payments, typically paid each business day, as opposed to the larger monthly payments and longer payment terms associated with traditional bank loans.  The term "merchant cash advance" may be used to describe purchases of future credit card sales receivables or short-term business loans.
Merchant Cash and ACH Cash Advance
Merchant Cash Advance and ACH Loan companies provide an advance of funds to businesses in exchange for repayment through a percentage of a business's daily credit card income or sales deposits.  The repayment of the loan is made directly from the processor that clears and settles the credit card payment or as an ACH transfer the borrower's business bank account. 
Merchant Cash Advances require a business to have merchant account (credit card processing account).  Also, the merchant must generate a minimum amount of revenue via its merchant account each month to qualify. Merchant cash advances are typically based on a three month to six month repayment with funds being drawn from customers' debit and credit-card purchases or business bank account on a daily basis until the obligation has been met.  Most providers of merchant cash advances form partnerships with the borrower's credit card payment processors and then take a fixed or variable percentage of a merchant's future credit card sales. In some instances, the provider of the merchant cash advance will become the payment processor.
Merchant Cash Advance:  Not a Loan 
As with factoring, a merchant cash advance is not a loan, but simply a sale of a portion of future credit and/or debit card sales.  Because of this, merchant cash advance providers are usually not bound by state usury laws that limit lenders from charging high-interest rates.  This technicality allows them to operate in a largely unregulated market and charge much higher interest rates than banks or more traditional lenders. 
This structure may have some advantages over the structure of a conventional loan.  Payments to the merchant cash advance company fluctuate directly with the merchant's sales volumes, giving the merchant greater flexibility with which to manage their cash flow, particularly during a slow season.  Advances are processed quicker than a typical loan, giving borrowers quicker access to capital.  Additionally, because MCA providers typically give more weight to the underlying performance of a business than the owner's personal credit scores, merchant cash advances offer a financing alternative to businesses who may not qualify for a conventional loan.  Finally, since the advance of cash is not structured as a loan to the business owner, that owner has no obligation for repayment if the business fails.  An example of a merchant cash advance transaction is as follows:
A business sells $50,000 of its future credit card sales for an immediate $40,000 lump sum advance from a merchant cash advance provider.  The advance provider will collect a daily percentage of credit card sales (typically 20-30%) from every credit card and/or debit card sale until the entire $50,000 is collected.
ACH Advance
ACH business funding, which also is referred to as bank funding, is popular because it doesn't require a merchant account (credit cards).   The advance amount of money a business can receive is based on the gross deposits in the business checking account over a period of time.
Merchant Cash Advances require a merchant account and can take a little longer to get approved.  Also, the merchant must do at least $2,500 in revenue via its merchant account each month. Merchant cash advance amounts are based on a three to six month average of the business' total gross credit card processing revenue. 
ACH Term Loans are repaid from bank deposits which can be from credit card sales or cash sales.  Unlike a merchant cash advance with daily payments, ACH term loans are typically repaid through an ACH (Automated Clearing House) cash transfer to the lender weekly or even monthly.  One advantage of a merchant cash advance is that repayment is tied directly to credit card sales with the loan being repaid more quickly when sales are strong and more slowly if times are tough.  ACH loans will have a "fixed" payment amount in most instances.
Opportunities for Retail Finance
Unlike factoring which has a focus of B2B business finance, merchant cash advances are most often used by retail businesses that do not qualify for regular bank loans.  ACH loans are now structured to closely resemble traditional short-term business loans. although they are generally much more expensive than regular bank loans.  Competition and innovation have led to downward pressure on rates, however,  and terms are now more closely correlated with an applicant's FICO score.
Small businesses take out loans and cash advances when they believe that the opportunities offered by expanded financial assets will outweigh the costs. Small businesses that don't have the cash on hand to fund an expansion by themselves could rely on external funding, such as a merchant cash advance or ACH loan.
Targeting Merchant Cash and ACH Businesses
For the most part, Merchant Cash and ACH advances are the "loans of last resort" for most and focus primarily of retail.  Because of their aggressive marketing, many B2B companies get caught up in Merchant Cash and ACH Loans rather than adopt invoice factoring which is exponentially less expensive.  Many small business owners find it impossible to pay back an initial advance and are then forced to take out an additional loan too pay back the first.  Called ""stacking", this is typically the end of the road for the business.
Enterprising well-trained brokers actively seek out B2B business owners that have opted for a merchant cash advances and in many times, brokers can save the business owners from bankruptcy.