Ex-Im Financial Institution Buyer Credit Insurance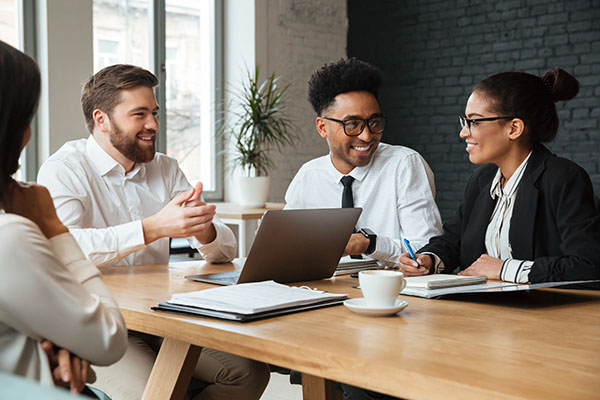 Financial Institution Buyer Credit Insurance
Financial institutions can reduce their risks on a short term direct buyer credit loan or reimbursement loan made to a foreign buyer for the financing of U.S. exports through an EXIM Financial Institution Buyer Credit Insurance Policy (known as a FIBC or Bank Buyer Credit Policy).
A direct buyer credit loan is a loan extended to a foreign entity by a financial institution for the importation of U.S. manufactured or produced goods. A reimbursement loan is the financial institution's reimbursement of a buyer's payments to U.S. suppliers. In both cases, repayment of the loan is based upon a buyer obligation to the financial institution. This policy affords coverage against commercial defaults and political events that result in nonpayment under a buyer obligation.
Financial Institution Buyer Credit Insurance
Like other Ex-Im credit insurance policies, this provides coverage against political risks such as war, revolution, expropriation or confiscation by a government authority, cancellation of import or export licenses after shipment and foreign exchange inconvertibility, and commercial losses due to protracted default, insolvency of the buyer or failure to reimburse for other reasons. Devaluation is not covered.
The policy is issued in one of two policy formats:
a "documentary" policy for "buyer" credits, and for certain "supplier" credits when the supplier is a small business
and a "non-documentary" policy for supplier credits when the supplier is not a small business or otherwise does not meet the criteria.
The documentary format requires the financial institution to obtain specific documents such as a signed buyer obligation, transport document, invoice, and an Exporter Certificate, EIB94-07. If the beneficiary of the funding is an entity other than the supplier/exporter, a Beneficiary Certificate , EIB92-37, is required. Under the documentary format, having obtained documents that on their face satisfy the policy requirements, the insured financial institution can be assured that defects in the underlying commercial transaction will not cause claim denial.
Under the documentary format, the principal risk assumed is the uninsured retention, if any. Under the non-documentary format, the financial institution remains at risk for not only the uninsured retention but also certain events, such as fraud in the transaction, non-shipment of products, dispute in the transaction or the discovery of non-U.S. goods.
Both policy formats offer equalized coverage for commercial and political risks (comprehensive cover). Political-only coverage is available under the documentary format. Maximum percentages of cover are indicated:
| | |
| --- | --- |
| Sovereign Obligors or Guarantors or political only coverage | 100% |
| Non-Sovereign Obligors or Guarantors including non-sovereign public sector and private sector financial (non-letter of credit) and non-financial institutions | 90% |
| Approved agricultural commodities | 98% |
Coverage applies to credit terms extended under a direct loan or reimbursement agreement to a foreign buyer named in the policy declarations for any goods produced in and shipped from the United States during the policy period. The maximum period between the date of shipment and the date of the buyer obligation will generally be 45 days. Cover is typically provided for credit terms up to 180 days for agricultural commodities, consumer items, spare parts and raw materials. On a case-by-case basis, capital equipment, and quasi-capital equipment may be insured on terms up to 360 days. Products that are less than 50% U.S. content exclusive of mark-up and certain defense products are not eligible for cover. Principal amounts are covered up to the maximum insured percentages stated above or as specified in the policy declarations.
Documented interest is covered at the applicable rate for the approved currency specified in the policy up to a maximum of 180 days after the due date.  The policy may be written for a period of up to 12 months. The coverage effective date is the first date after which a buyer obligation can be executed under this policy.