Standard Methods of Export Payment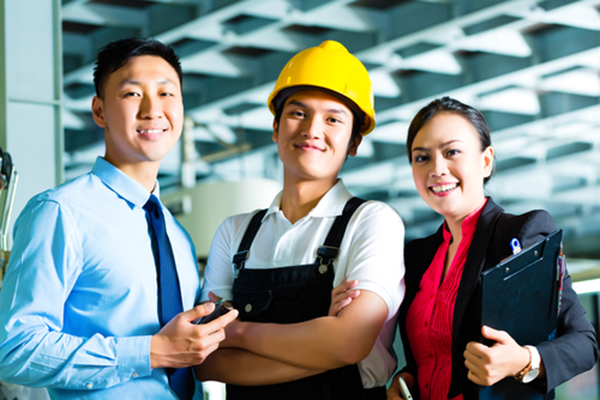 Standard Methods of Export Payment
Developing a working knowledge of export-import trade finance will set you apart from the crowd.  For consultants working with manufacturers and distributors new to exporting you will immediately understand that for small business owners, it's all about GETTING PAID!  If a receive a large order for goods to be delivered cross border, how can I be certain my new foreign customer will pay me?  So for consultants, it's all about showing your client how to get paid on any given export transaction.
Standard Methods of Export Payment
Import-Export Trade Finance is big business with the United States. In July 2022 United States exported $176B and imported $271B, resulting in a negative trade balance of $95.5B. Between July 2021 and July 2022 the exports of United States have increased by $31.5B (21.9%) from $144B to $176B, while imports increased by $33.3B (14%) from $238B to $271B.  Statistically, over ninety-five percent of the world's consumers live outside of the United States.  While the opportunities available to U.S. business owners regarding exporting are clear, export trade does carry its own unique forms of additional risks when doing business cross borders which include:
Customer credit risk:  While it can be difficult to determine the creditworthiness of a domestically-      based customer that has just provided a large purchase order, it can be a daunting task to determine the creditworthiness of customers operating in far reaching parts of the world.
Currency risk:  Risks associated with contracting in or being paid in currency other than U.S. dollars can be significant.
Political risk:  Risks associated with the stability of governments in various parts of the globe.
Common Methods of Export Payment
Since getting paid in full and on a timely basis is primary goal for exporters on each and every export sale, it is obviously critical to discuss payment terms at the time of negotiating the sale with the foreign buyer.  Negotiating a successful transaction requires not only accommodating the buyer's needs but also minimizing the seller's credit risk and risk of non-payment. 
Traditionally, there are four (4) primary methods of payment for international transactions.   These are:
Cash-in-Advance
Letters of Credit
Documentary Collections
Open Account Sales / Collections
Open Account Collections
For factoring brokers and consultants, it's all about open account sales and collections.  Open account transactions are those transactions where the goods are shipped and delivered before payment is due, just like a normal domestic transaction.  These transaction usually feature 60 to 90 day terms of payment and are obviously the most attractive option for the importer in regards to cash flow and cost.     
Exporters must be aware, however, that while this method of payment and collection will definitely enhance
export competitiveness, the credit, economic, and political risks of the transaction must be carefully assessed to insure the payment will ultimately be received in full and on time. 
Reducing Open Account Risk
Fortunately, it is possible to substantially reduce the risk of nonpayment associated with open trade transactions by using certain trade finance techniques such as…..
Government Guaranteed Working Capital Programs…such as those provided by both the Export-Import Bank of the United States and the U.S. Small Business Administration.  Both provide guarantees enabling banks and commercial lenders to make possible secure financing.
Export Credit Insurance…which provides insurance against commercial losses such as default, debtor bankruptcy and the insolvency of the customer as well as political losses caused by war, nationalization, and the inability to convert a currency for payment.  Credit Insurance also provides a level of comfort for banks to make available short term working capital for financing individual export transactions.
Export Factoring…provides for financing international trade through invoice discounting of the receivable.  All export factoring transaction are non-recourse and the factor assumes the risk that the importer will make prompt payment on short term receivables (180 days or less) and will advance funds to the exporter for the sale and finally handle the collection upon the factored invoice.
Forfaiting…a relatively unknown but well practiced method of trade finance which allows the exporter to sell medium term receivables (180   days to 10 years) to a forfaiter at a discount.  The forfaiter assumes all political and commercial risk.