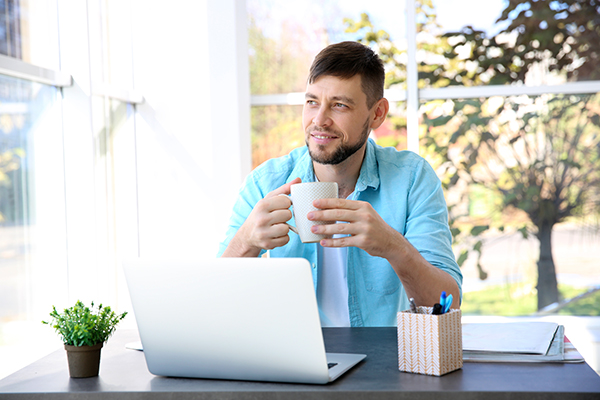 Factoring 101 is an exceptionally comprehensive e-learning training program for those interested in learning more about the unique brokering and referral opportunities found in the commercial factoring industry.  If you have found your way to Campus IACFB and the Factoring 101 Program, it is likely you are already aware to some extent regarding the attractive income opportunities available in the industry for "knowledgeable" individuals who can produce and provide referrals to factors and other alternative commercial finance lenders.  This course at Campus IACFB will provide you will all the factoring knowledge you will require to market and explain the factoring process and many other small business finance products to prospective clients, answer their questions, and then earn a share our industry's near-legendary residual commissions after making a successful referral.
Factoring 101 is an e-learning online training program provided through Campus IACFB.  It is the "cornerstone" program for…
Industry Referrers, Factoring Brokers and Co-Brokers
Commercial Finance Consultants
The Factoring 101 Broker Program additionally includes..
Our 5-Star Rated Commercial Finance Consultant training guide 
Access to Factoring 101 Business Finance Products
Access to Factoring 202 Marketing and Productivity Training, Marketing Aids, etc.
Access to Factoring 303 Agency and Network Training
Professionally Designed Factoring Broker Website FB-Series with Blog
Pipedrive CRM Training and 30 Day Free Trial
Industry Referrers and Sponsored Agent
Industry Referrers are those individuals who are aware of the exceptional income opportunity that exists for referring the occasional client to a factor or other alternative commercial finance lender but are involved in other professions and are not interested in pursuing a true career as a broker.  An example of an Industry Referrer would be a bookkeeper or a tax preparer and IACFB along with it's Member / Factors provides the Sponsored Agents Program for those individuals.
Freelance Factoring Broker Program
(Factoring 101)
Factoring Brokers, however, look at the business of referring clients to factors and other lenders as just that…a business.  And though many operate on strictly a part-time basis, they still operate as a more career-oriented business and actively market for new clients in a host of ways.  Most Factoring Brokers operate on very small to medium budgets and will primarily begin their business by utilizing networking as their preferred means to locate new clients.  Their business expenses will usually be limited to the costs of club and organization memberships, such as Chambers of Commerce, along with some modest website hosting expense and the required supply of business cards.  As a home-based business enterprise, there are few other professional business opportunities that can compare to that of Factoring Broker when you consider the exceptionally low cost of industry entry as compare to the income generated from just a few occasional successful referrals.  As far as training is concerned, Factoring 101 provides all the training necessary to successfully enter the industry as a Factoring Broker.
Direct Marketing, List Building, and the Use of a CRM
Once their business is launched and has begun to become established, freelance factoring brokers, just like CFCs, will typically begin to utilize a certain amount of direct marketing and this is where the Factoring 202 training under the Freelance Factoring Broker Program becomes beneficial.  Factoring 202 is all about marketing, business development, and productivity.  It provides templates for mail stuffers, post cards, flyers, telephone scripts, cover letters, brochures and much more. 
Most importantly, freelance factoring brokers and consultants will begin building lists of prospects and managing those prospects and with a CRM and IACFB's CRM of choice is the powerful and highly affordable Pipedrive System.  As a Freelance Factoring Broker, you will receive a 30 day FREE trial of Pipedrive and the training you receive in Factoring 202 will show you how to identify "good" prospects, how to build lists of those prospects in Pipedrive, and then how to manage your daily, weekly, monthly business development efforts using this exceptional CRM product.